Covenant Transport - New Castle,DE
Date:
Wednesday, June 27, 2018 - 15:00
Covenant Transport
Come meet with a Recruiter from Covenant Transport  for applications, positions available and company information. 
"Why are so many students choosing Covenant?" 
As I talk to different people within the trucking industry I've often been asked Why are so many students choosing Covenant? 
Thankfully this is a pretty easy question for me to answer. Every Monday morning I have the great opportunity to welcome our orientation class for that week. One of the questions I always ask is: Why did you choose Covenant when you have so many options out there? Here are a five of the answers I regularly get. 
The $15,000 Tuition Bonus. Regardless of how much your school cost we pay every student $125/mo for 60 months and then give a $7500 check on your 5 year anniversary. No gimmicks. No requirements. 
Covenant pays 42CPM (w/HAZ) when I complete the Student Training Program and that's more than other carriers. Our goal is to be the carrier where you can make the most amount of money in your first year and we believe we've succeeded at that and it reflects in our growth in students. 
We've heard Covenant trainers really focus on teaching me how to be a professional. We are proud to have 250 trainers that are focused on teaching you to do things the right way. This is a key component to ensuring a long, successful career. 
Covenant will train me and my partner together. If you already have a person you want to team with, we have 40 Master Trainers qualified to train 2 people on the truck at one time. Most carriers will split you up but we'll keep you together from day 1. 
Covenant pays for my HAZ-MAT endorsement. Getting as many endorsements as possible is a great thing for your career. Many household goods today need a HAZ-MAT driver to carry them so we've decided to pay for the finger-printing and background for this endorsement. Plus - HAZ-MAT drivers make 6 cents more!! 
Good luck to you as you start your career in this great industry. I hope to see you one Monday morning soon at our orientation! 
Joey Hogan 
President, Covenant Transport 
Who among your family and friends will be the next Professional Truck Driver???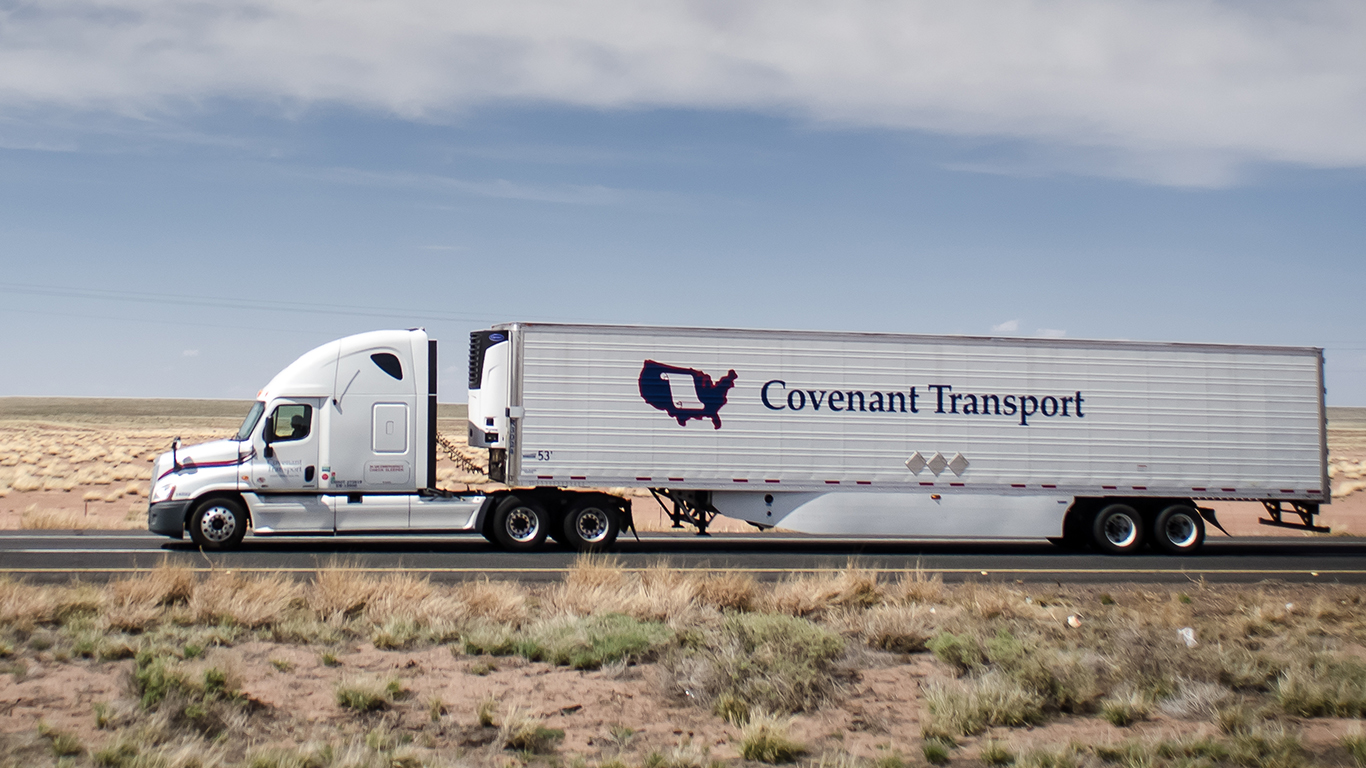 "Smith and Solomon is a great school. I had enrolled my husband and it has been a blessing. After taking his classes he has been employed and making nice money so we dont have to worry about daily struggles that concerned us before. Everyone was respectful helpful and very knowledgeable of what they were doing. My husband I are very pleased with the service we received and would recommend this school for quick and courteous services. I would also like to say a huge Thankyou to Mack, Mercedes, Bill and Kiki for all of your help it greatly appreciated and Keep it up!!!!"
Smith & Solomon is a great school.